Photovoltaic Testing System

Solar power generation is a clean and inexhaustive power generation for the future and is growing quickly around the world.


I-V test is the most important test for Photovoltaic cell/module manufacturing because the measured power rating or efficiency of the cell or module directly affects the selling price of the product. Therefore, highly accurate and repeatable I-V test result is not only for quality issue but also for business issue.

---
Jmida Technology, LLC offers complete Photovoltaic cells I-V Testers and systems:
Offers flexible current and voltage ranges.
Provides measurement results to your database.
Uses 4-wire connection to test device mounting and contacting fixtures.
User friendly software.
---
SCT-110 I-V Tester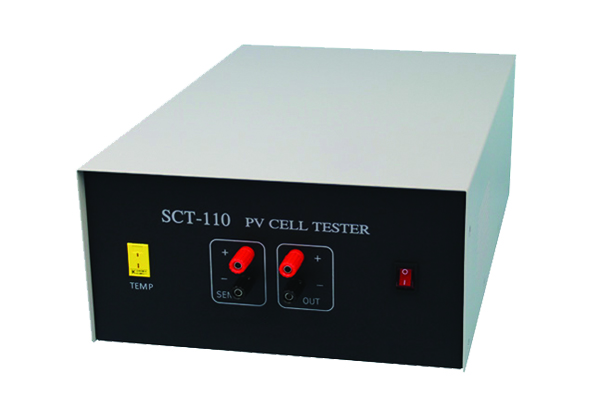 Specifications:

| | |
| --- | --- |
| Voltage Range(Max): | -12V to +10V |
| Voltage Accuracy: | ?.02% FSR |
| Current Range(Max): | 20A |
| Current Accuracy: | ?.02% FSR |
| Max PV Device Power | 200W |
| A/D Converter: | 18 Bit |
| D/A Converter: | 18 Bit |
| Communication: | USB 1.1/2.0 |
| Scan Rate: | Adjustable |
| Maximum number of data: | 2000 points |
| Temperature Measurement: | 0 ~ 250°C, ?.5°C |
| Size: | 16(D) x 10(W) x 5.5(H) inch |
| Weight: | 20 lb |
| Power Supply: | 110/220 VAC, 50/60Hz |
Mens San Francisco 49ers New Era Black Biggest Fan Redux Knit Beanie,Women's Tennessee Titans Nike Navy Blue Rally Open Hem Rewind Sweatpants,Men's Chicago Bears Majestic Navy Swift Motion Fleece Sweatpants.Kansas City Chiefs Mega Oval Fixed 2 Hitch Cover,Men's New England Patriots Pro Line Heathered Gray Heritage II Big & Tall T-Shirt,Women's New York Giants Nike Gray New Day Tri-Blend Tank Top Carolina Panthers Nike Jerseys.Green Bay Packers 2oz Custom Carolina Panthers Jersey. Bottoms Up Collector Glass,Men's San Francisco 49ers New Era Gray/Graphite Gold Collection Original Fit 9FIFTY Snapback Adjustable Hat.Denver Broncos Black Blitz Fanny Pack,Preschool Indianapolis Colts Andrew Luck Nike Royal Blue Game Jersey,Philadelphia Eagles Toddler Allover Logo Flannel Pajama Pants - Midnight Green.Men's New York Jets New Era White/Heathered Grey Tech Stir 39THIRTY Flex Hat,Alex and Ani Detroit Lions Women's Logo Silver Finish Bracelet,Men's Chicago Bears Nike Orange Legend Logo Essential 3 Performance T-Shirt.Denver Broncos Real Shirt Gnome,Women's Oakland Raiders Majestic Black Lateral Sprint VI Plus Size Pant,Baltimore Ravens 7'' x 12'' Country Stone.Men's New Orleans Saints '47 Brand White Polar Side Hit Adjustable Hat,Cincinnati Bengals Mascot Foot Pillow,Houston Texans 32oz Cheap Carolina Panthers Derek Anderson Jersey. Ceramic Mug Nike Carolina Panthers Youth Jerseys.Men's Buffalo Bills New Era Royal NFL Striped Original Fit 9FIFTY Adjustable Hat,cheap nfl appeal zone,cheap nfl keychains cheap,Kansas City Chiefs Women's LifeTiles Ribbon Bead Necklace - Red
Testing Software
Our Photovoltaic cells I-V Testers comes with free measuring and analyzing software. Users can set their testing conditions and control the tester scanning I-V curve.
The software measures and displays the following cell parameters:
Complete I-V curve.
Open circuit voltage, Voc.
Short-circuit current, Isc.
Cell temperature, in °C.
Peak power, Pmax.
Cell efficiency, η.
Fill factor, FF.
Series resistance, Rs.
Shunt resistance, Rsh.
Current Density.
The test result can be saved as database and txt format files. Users can export the result data to other software to process the data.
The I-V Tester can be ordered as a stand-alone system or integrated into any manufacturing or laboratory environment. Our engineers would like to work with you to ensure that the I-V Tester you choose is optimized for your application..
Solar Simulators and Test Fixtures
Solar simulators are essential tools of solar cell testing for manufacturing as well as R&D. Low cost, Class AAA, different power output and beam size Solar Simulators are available.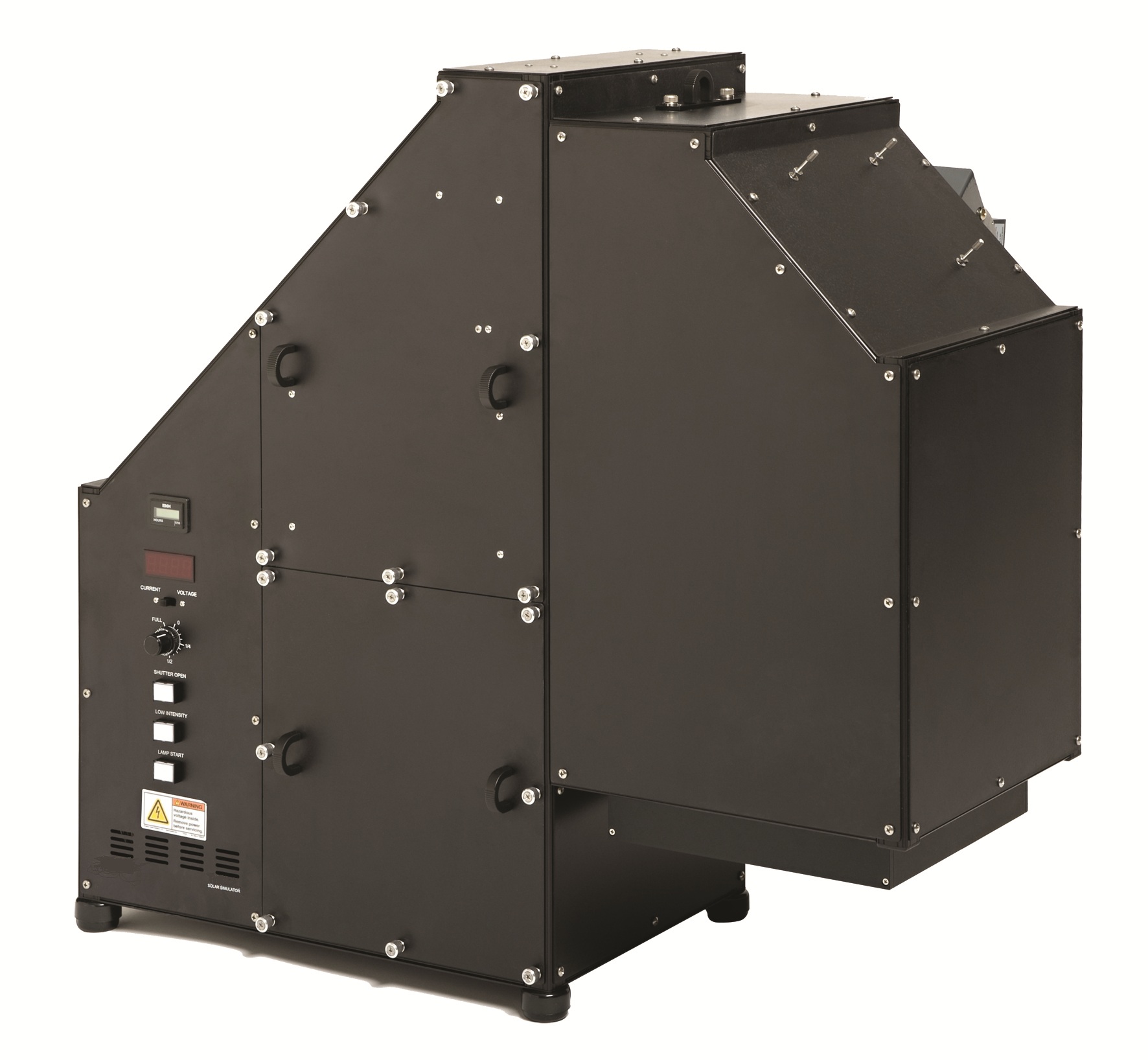 Test fixtures which hold and connect solar cell to the I-V tester are available. Jmida offers standard or customer designed I-V Test Fixtures, including simple hold down devices, front and rear side spring probe contact, two or three busbars with 4-wires Kelvin connection. The temperature controlled fixtures are also available.